One of the strongest aspects of cryptocurrencies are the anonymity and the fact that you are always in control. If you own some Bitcoin, ETH, Usdt or Usdc and wish to trade it without complying to KYC or nation's regulations, and/or earn an extra income through staking, a DeX (Decentralized Exchange) can help you out.
In this guide we'll be using waves.exchange, one of the most user-friendly DeX'es powered by the Waves Blockchain. After this, I'll teach you how to earn a passive income on Bitcoin and a few Altcoins in a DeFi platform called vires.finance.
Step one: create a 100% anonymous crypto wallet in a decentralized exchange
Visit waves.exchange/sign-up/software (or if you have a ledger) and fill out a password to create your wallet

Finally, you can choose an account name…

Now you are in the Waves DeX!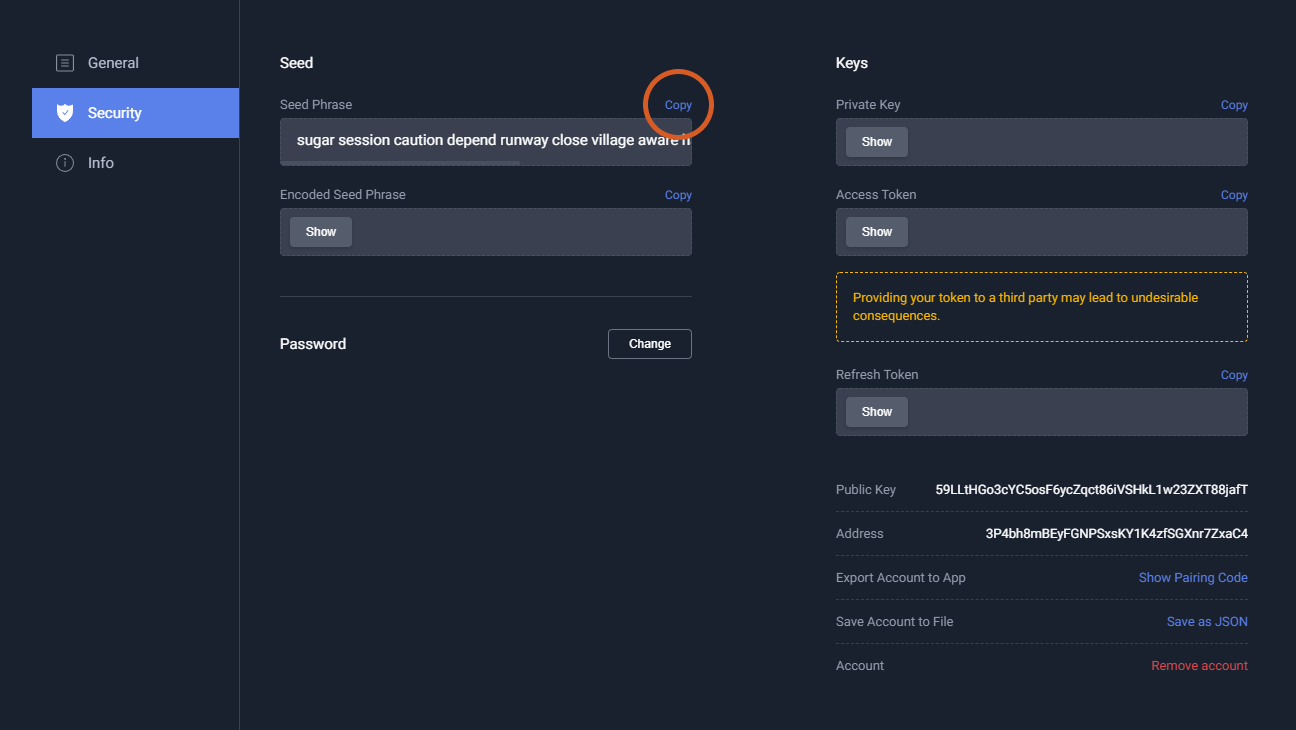 Important! The first thing it prompts is to save your Seed Phrase. (If you didn't catch the prompt: Go to https://waves.exchange/settings and click on Security. Next, click on 'Show' for the Seed Phrase. It will ask you to fill-out your password and type 'Agree'…). This 'Seed phrase' is a list of 15 random words and can be considered as the master key to your wallet. So save it and never share it with anyone, as it can always be used to open your wallet using waves.exchange, even if you lost your username and password.
Step 2: deposit crypto to your account & start trading anonymously
In this example I'll use USDT, but you can also deposit BTC, USDC, Waves, USDN, EURN and ETH (and many others, but only the aforementioned support earning passive income in step 3)
Depending on the exchange or wallet you use to currently store your USDT, you can choose a way to deposit. Often this will be Ethereum (ERC20), or -if you can use the Binance Smart Chain- use the BSC (BEP20) protocol.
Just carefully review the withdrawal options in your wallet or exchange. If you are uncertain, try depositing a small amount first. Better safe than sorry.

When you select a deposit method, the deposit address appears on your right side.
After you've sent your funds, you can check/wait for it to arrive in your Waves.exchange wallet. Once it arrived you are ready to use the exchange.
Optional: buy a little bit of 'Waves' and 'WX' to fund transactions
Transactions within the Waves Ecosystem usually cost between 0.001 and 0.005 waves UPDATE: This recently changed to 0.1wx in the Waves exchange, but in Vires (see below) it's still waves.
You could pay transactions with USDT, but this is always more expensive. So it's recommended to go to
Start earning passive crypto-income in the vires.finance DeFi
Open a new tab and go to vires.finance
Enter your password and click connect.
Go to USDT and click 'Supply'. Now fill out the amount of USDT you'd like to supply to the DeFi money market (at a ±15% interest rate)

Select your transaction fee of 0.005 Waves (or 1 usdt) and click 'Supply'.
Now fill out your password again and confirm the transaction… and that's it.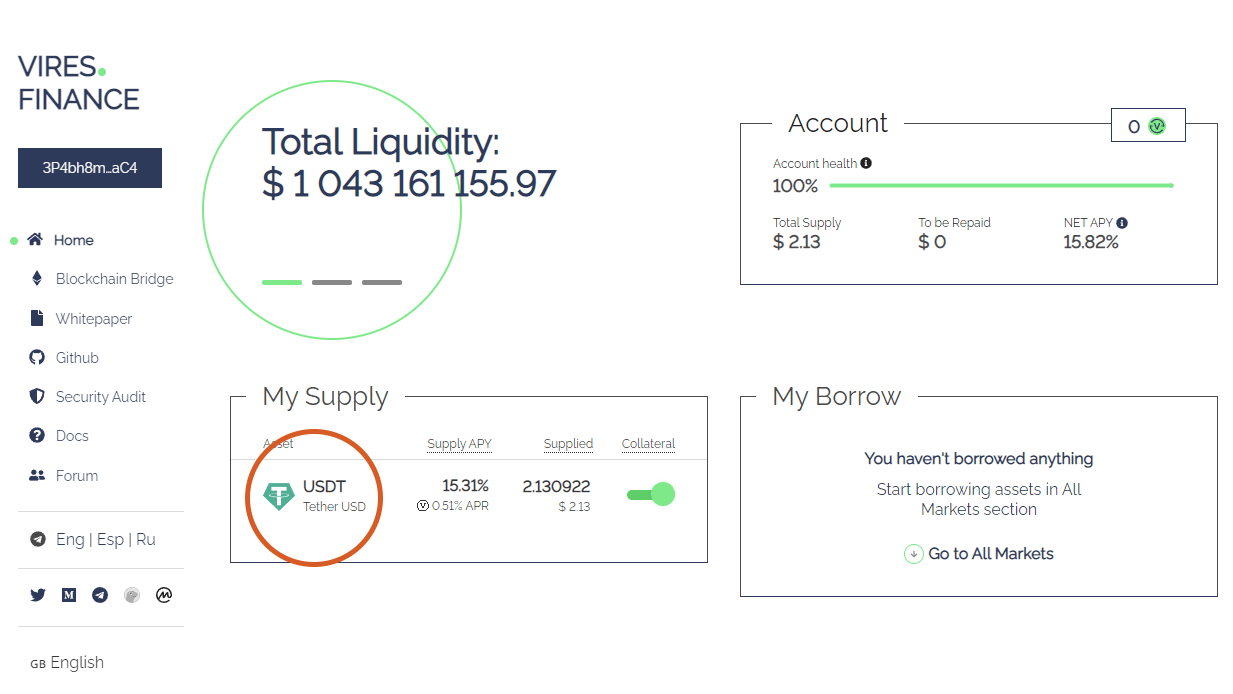 Congratulations, you've now supplied your USDT! From now on you will now earn ±15% APY (depending on the markets) and have the ability to start borrowing cryptocurrency without selling your deposits. And within a few minutes you'll already see your stake growing.
Finally, if you wish to 'unlock' and use your USDT again, all you need to do is click the USDT under "my supply", enter the amount you wish to unlock/withdraw, and press the withdraw button (enter your password) and click confirm.